It doesn't have to be the holiday season to think about gift-giving. It's the height of canning season, which is the perfect time to be thinking about home-canned gifts! With more people turning away from consumerism and buying local, home-canned gifts are always appreciated and will bring compliments for months to come! So, here's my "113 Homemade Christmas Food Gift Ideas"!
I rarely purchase gifts for those outside the immediate family anymore.
Store-bought gifts oftentimes seem impersonal and last minute. Homemade gifts, especially home-canned food, send a lasting message of comfort and thoughtfulness to the recipient.
However, without some planning during the months that you're up to your ears in fresh produce, you will likely forget to take advantage of some fun recipes for gift-giving! You might also neglect to make gift-sized portions for your friends and family.
I'm in the heat of jam season, so far I've made strawberry, pineapple, peach along with grape jelly.
Jams and jellies made wonderful gifts for family, but also neighbors, teachers and friends.
I make pint-sized jars for my family, but I make sure to batch up some jelly jars (1/2 pint) for gift-giving. Making sure to set them aside where they won't be eaten, I'll be able to reach for a jar whenever I'm in need of a quick gift.
Remember, people LOVE homemade Christmas gifts from the kitchen!
Over the years, I've gifted many loaves of my Amish White Bread, as well as my Marinara Sauce. This year, I made some wonderful Infused Honey to give as gifts also.
But this year, I'm expanding with some fabulous recipes and ideas that I'm seeing out there online and I want to share them with you!
Take advantage of what's in season NOW to make some great gifts for later!
How to Take Advantage of Grocery Store Loss Leaders
(Some include canning instructions, others will require that you refer to a canning book for times, etc.)
113 Homemade Christmas Food Gift Ideas
Christmas Jam – The Rustic Elk
I saw this recipe too late last Christmas, but it won't happen again this year! I'm totally making this, it sounds wonderful! Easy to do with strawberries in season, using frozen cranberries.
Rootbeer Jelly – Creative Homemaking
This sounds like a fun recipe to make and share! Kiddos are sure to love it!
17 Handmade Edible Gifts Everyone Will Love!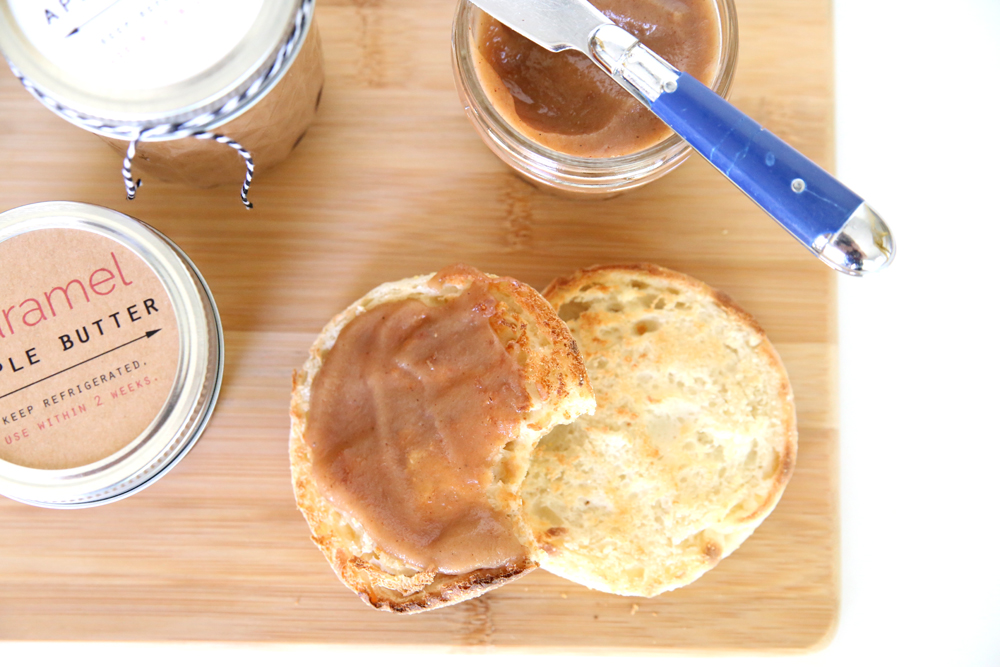 Caramel Apple Butter in the Crockpot – It's Always Autumn
Oh my goodness, this looks absolutely amazing! Forget Christmas, I'm making this now.
Basil Jelly – Mother Earth News
I am a HUGE basil fan, and this sounds incredible. So after you get tired of making pesto, use the rest of your basil for another of our unique Christmas gift ideas!
28 Homemade Savory Food Gifts for the Holidays
Homemade Roasted Tomato Marinara Sauce – Gently Sustainable
Totally awesome stuff, if I do say so myself! Can it and package it with some dry pasta!
Peppermint Meringue Cookie Recipe
My Danish neighbor used to bring us a plate of these every Christmas, needless to say, they didn't last long! They melt in your mouth and make an perfect Christmas gift idea!
Jezebel Sauce – Chaos Served Daily
VERY interesting recipe, indeed, and it looks like something I'm going to need to try!
30 Christmas Gifts from the Kitchen
Lord have mercy. For all the men in your life who are difficult to buy for, this will be a much-appreciated Christmas gift idea!
Pear and Ginger Jam – Domestic Gothess
This sounds like a wonderful recipe for all the pears I have growing on our property! Warm and comforting, definitely making this one too!
Roasted Garlic and Lemon Mustard – Local Kitchen Blog
A unique and savory choice from our list of Christmas gift ideas, this would please the "Foodie" on your list this year, for sure!
20 Homemade Food Gifts from the Kitchen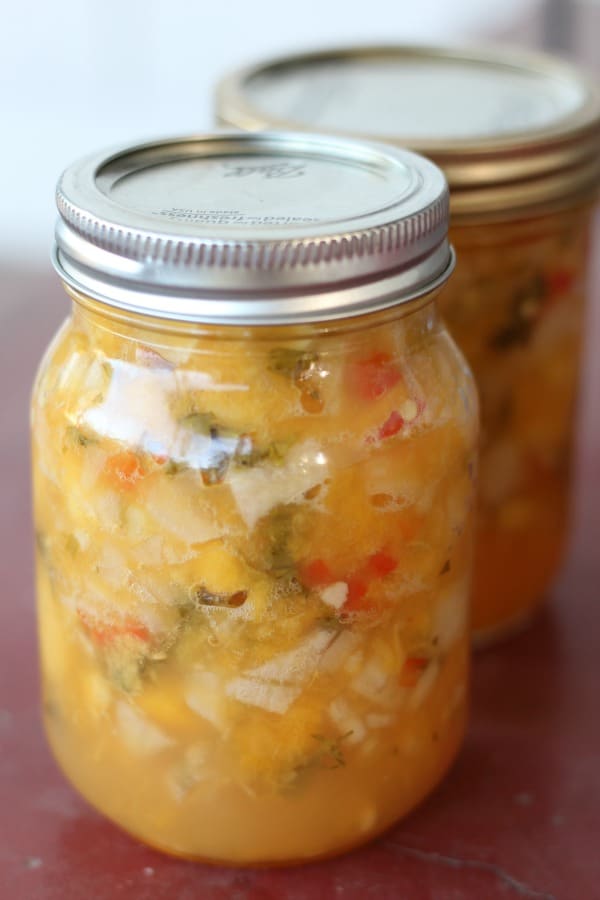 Peach Salsa – Creative Homemaking
I just LOVE the taste of fresh peaches and cilantro together! Pair this with a nice bag of tortilla chips and you have a wonderful gift! What a great way to bring back the taste of summer during the holidays!
Easy 25 Minute Marinara Sauce – Jersey Girl Cooks
Who wouldn't want homemade marinara sauce with a loaf of bread for Christmas??!! Yum!
Blackberry Jalapeno Jelly – Southern Made Simple
Doesn't this sound fabulous? Sweet and savory combined, what a treat! Another of our great Christmas gift ideas!
Home Canned Pizza Sauce – An Oregon Cottage
Who wouldn't love this homemade pizza sauce, along with a homemade pizza crust for Christmas?? I know I would! Practical and useful for when you're exhausted from the holidays!
Garlic Banana Pepper Rings – A Thrifty Mom
We all them…those family members who like their food HOT! Another of our Christmas gift ideas!
The Best Homemade Alfredo Sauce Ever – The Recipe Critic
Once again, a fabulous meal starter for any busy family. Include some pasta and you have a wonderful gift!
Coca-Cola Barbeque Sauce – Rock Recipes
What better way to bring back the taste of summer than with a jar of this glorious barbeque sauce? Can't wait to try it!
Do you have some homemade Christmas gift ideas to share with us? Please post them in the comments!